Providing the highest-quality ready-mixed concrete at the volume you need.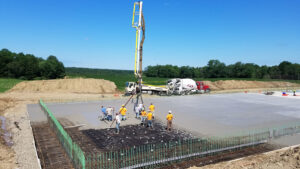 NESL owns and operates three concrete plants in the Buffalo, NY region, and we have the largest, newest fleet of trucks. What's more, we're certified by the New York State DOT (NYSDOT) and the National Ready Mixed Concrete Association (NRMCA). All that means we can provide you with the best quality ready-mixed concrete (also known as: Premix, Redi Mix, Ready Mix, Quick Mix) no matter what size or scope the job.
Get in touch at (716) 566-9698 to learn more about what we can do for you in the Buffalo, New York region.